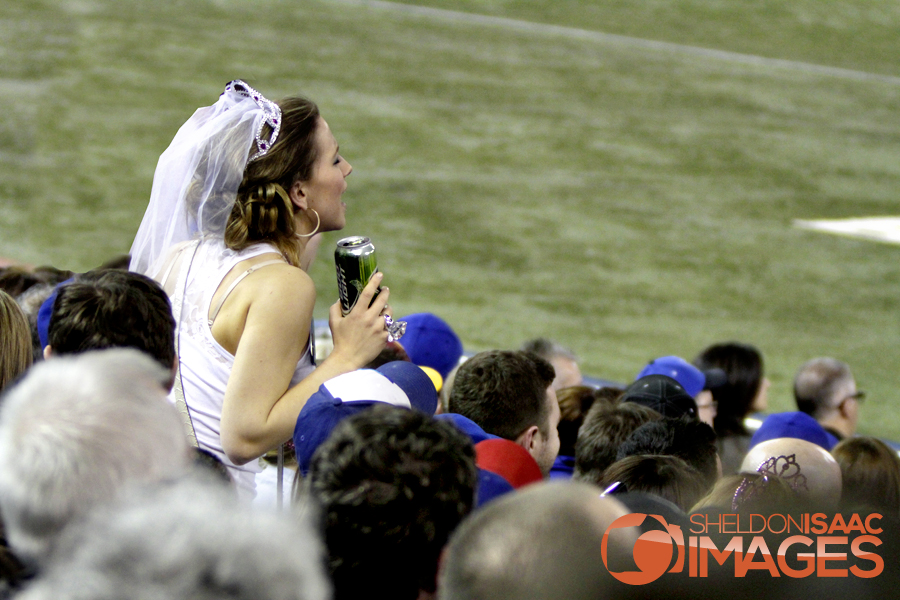 You know, I've been to Vegas a few times and out of every available woman there, about 2.192% are there to have a good time before they get hitched.  I know because I've counted.
That small percentage has never shown me any bad behaviour.  Maybe, they decide to behave around me but the worst thing I've ever seen was one pretty bride to be partying on top of a couch at Tao Nightclub.  She stayed away from everyone who wasn't her bridesmaids.  Smart.  What I am getting at is she behaved, just like the other 46 brides to be I've seen in Sin City.
That brings me to one curious Bride to be at a Toronto Blue Jays game.  The Rogers Centre had about 15,923 people in it (I know I counted) to watch the home team take on their rivals, the Yankees.  Everyone at one point or another shouted at A-Rod and Derek Jeter at one point or another but there was this one spectator who was relentless.  This bride to be was letting the Bronx Bombers HAVE IT.  She spewed hate to the nice fellows from New York like they kidnapped her photographer just before her ceremony.  Mercy me.
I spent the better half of 6 innings wondering why she just couldn't behave like the other 46 from Vegas.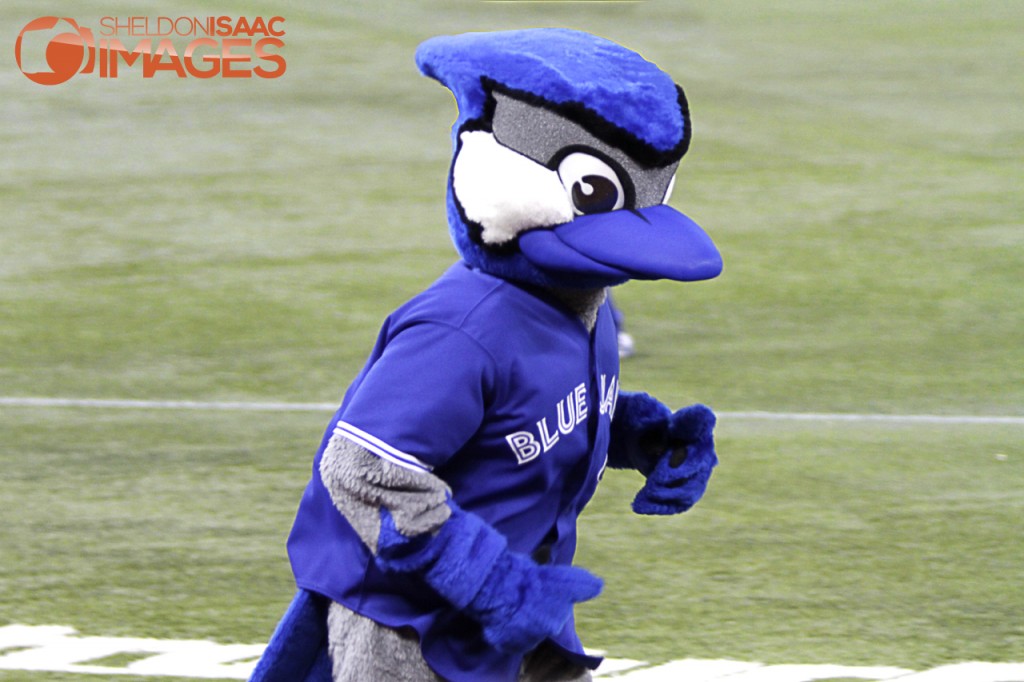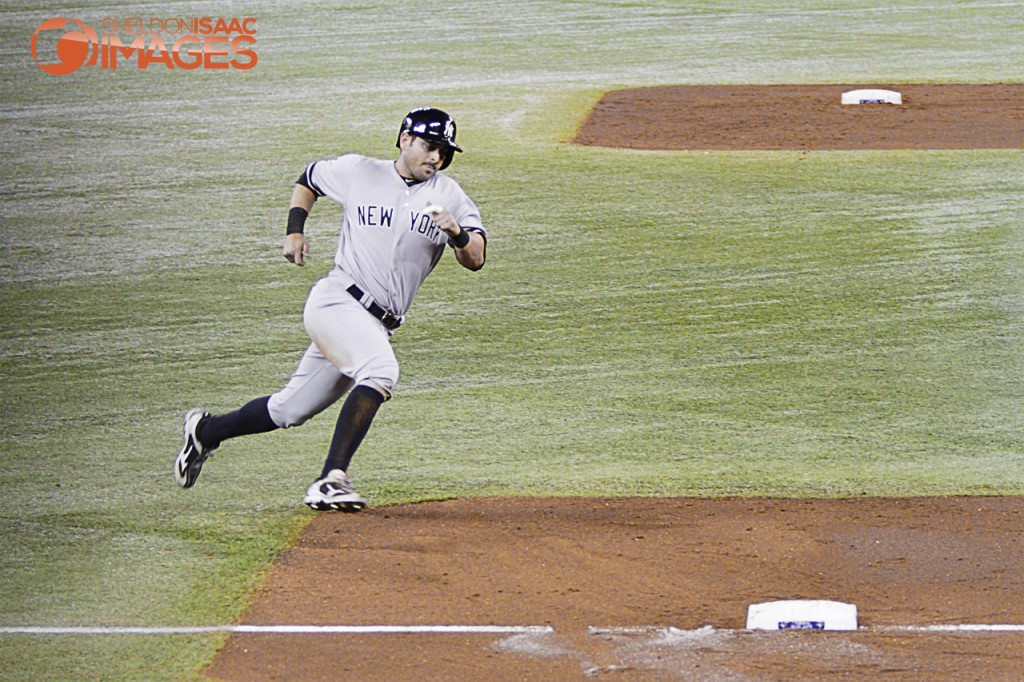 SI the "Vegas Visited" Photosapien