Have you had the opportunity to meet someone you've admired as you were growing up and that moment be ever better than you could have imagined? It happened to me when legendary film director, Spike Lee, had a Pop Up Shop come to Toronto Saturday December 20.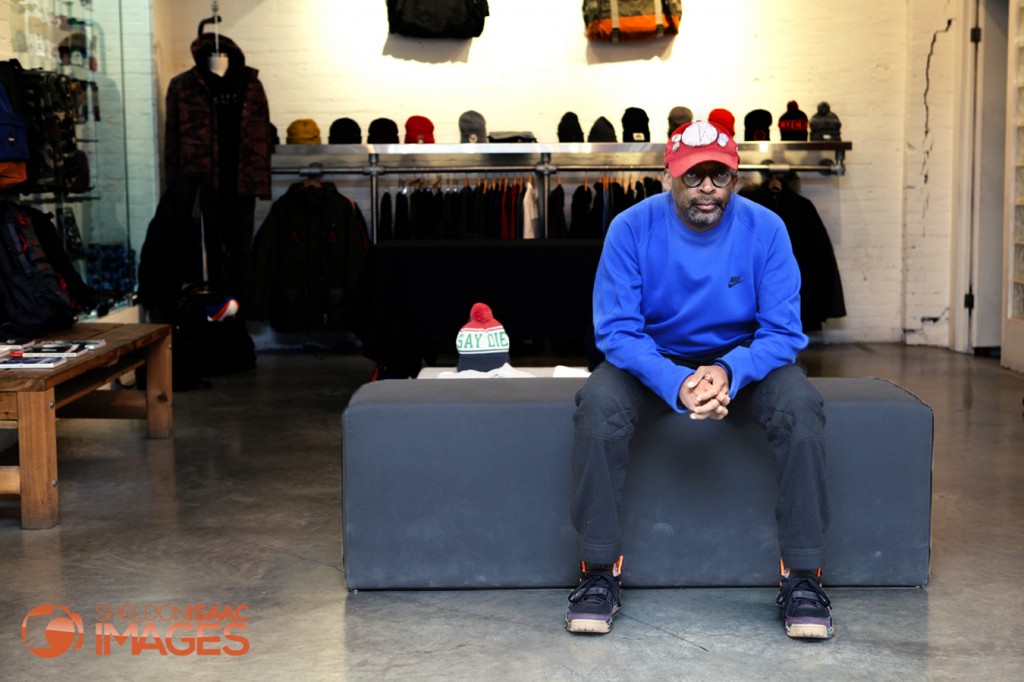 I remember as a kid watching Mars Blackman on commercials with Michael Jordan asking MJ the key ingredient to his success, "C'mon Money, Is it the shoes?"
http://www.youtube.com/watch?v=BhHONpmlxPc
Then I had my world turned upside down with the classic film 'Do The Right Thing'.   An amazing movie set in Bed Stuy Brooklyn NY that follows the stories of residents and the racial clash with cops and a local pizza shop owner set on the hottest day of the year.  Powerful movie with an incredible Public Enemy lead soundtrack.  Sadly, some of the racial violence which took place in the movie are being carried out in real life now in America.
Spike Lee has a long grocery list of film credits and upcoming projects that will make your head spin.
There there is when Spike becomes the Knicks #1 Fan.  His courtside battles with rival players like Reggie Miller and the Refs are well documented.
But as Spike said during an interview with Blog TO at his Pop Up Shop in Toronto, "It's all love…I'm not saying anything personal".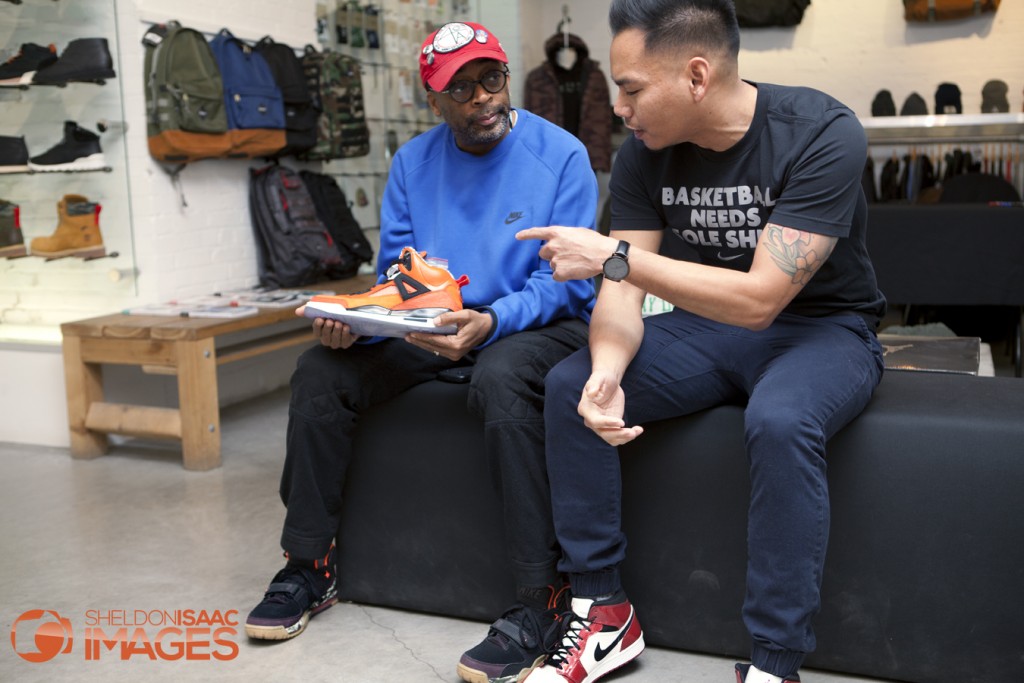 Gotta love Spike. I've also been known to have some fun with Raptors fans when they play my beloved Knicks.  Only difference between Spike and I is he has better seats.
As the doors to the venue, Livestock a footware, were about to open I decided to take a peek outside to see who would stand in line to meet Spike Lee and buy 40 Acres and a Mule gear.  People in my generation only? Would any Generation X'ers show up? People older than me? I recall passing about 20 eager beavers in the line 1 hour before opening ut didn't really take note to who showed up.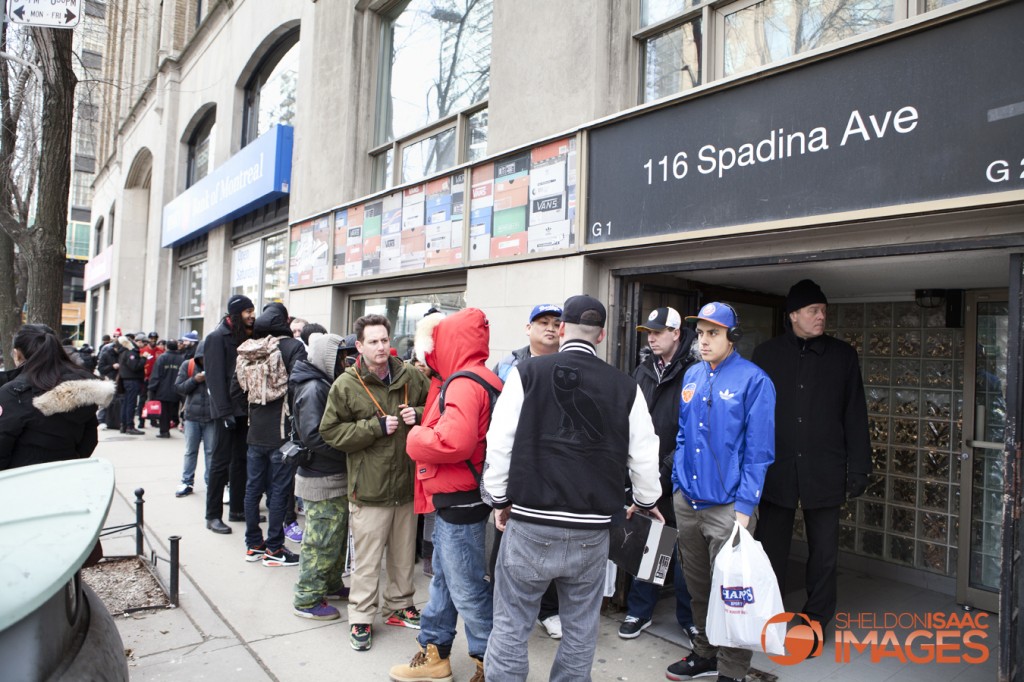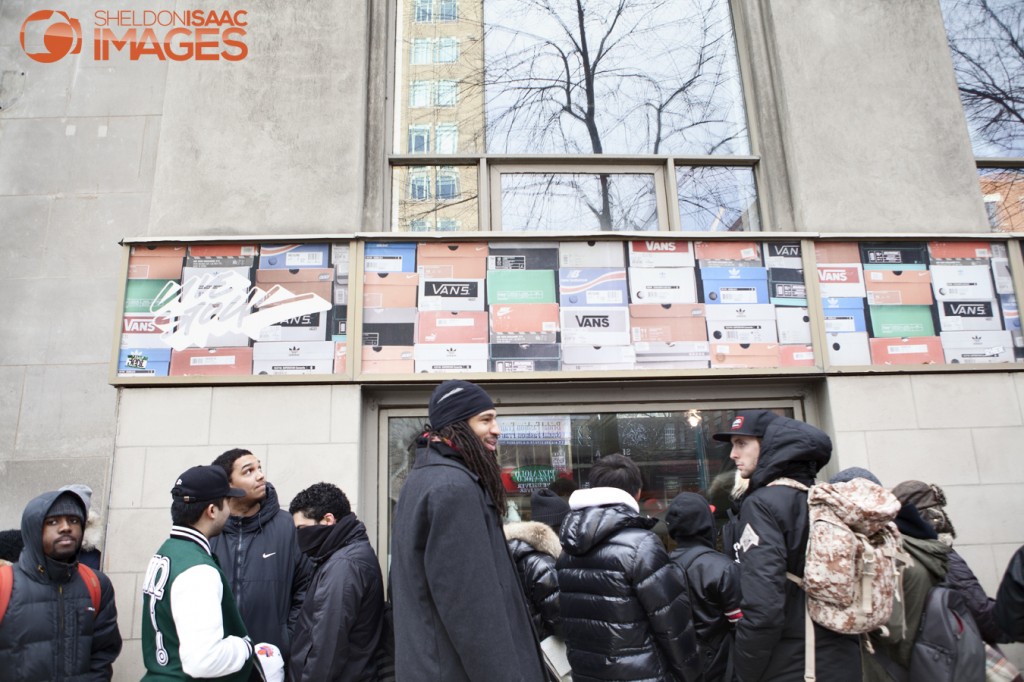 I was pleasantly surprised to see representation from every corner of the Earth!  The list of people had everyone from Next Top Model Contestant Chantelle
Winnie, to a 3 yr old girl to Raptors Super Fan Nav Bhatia.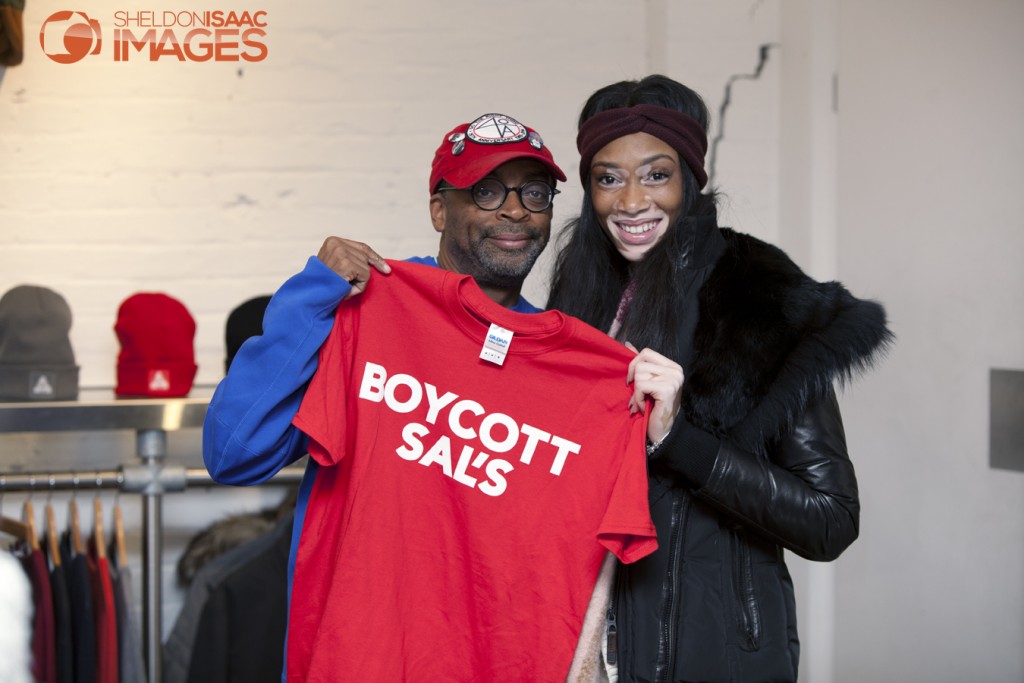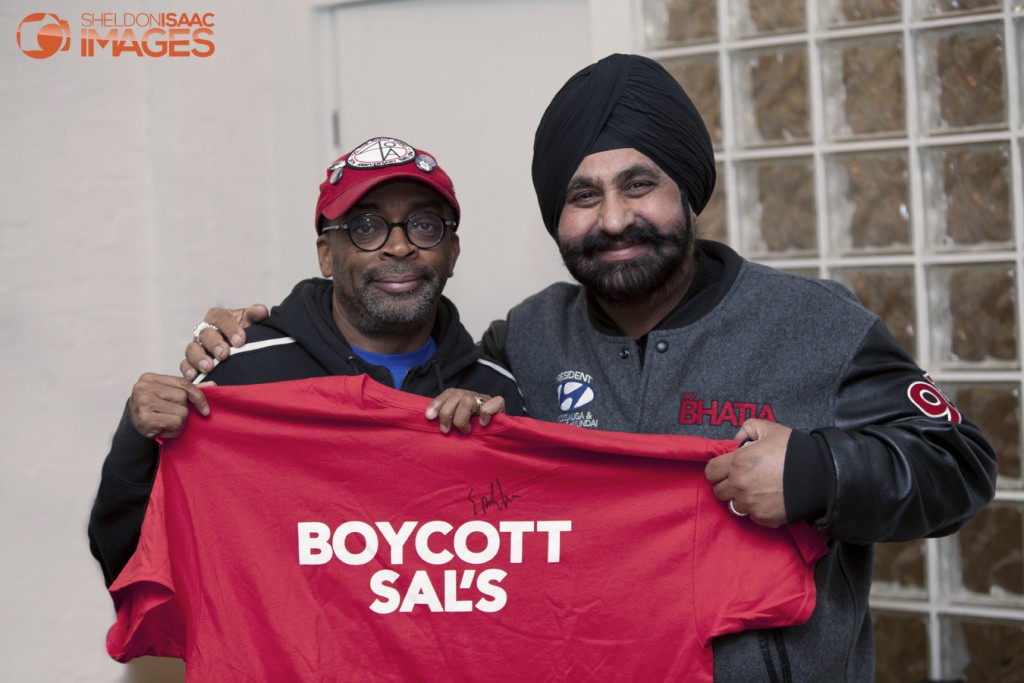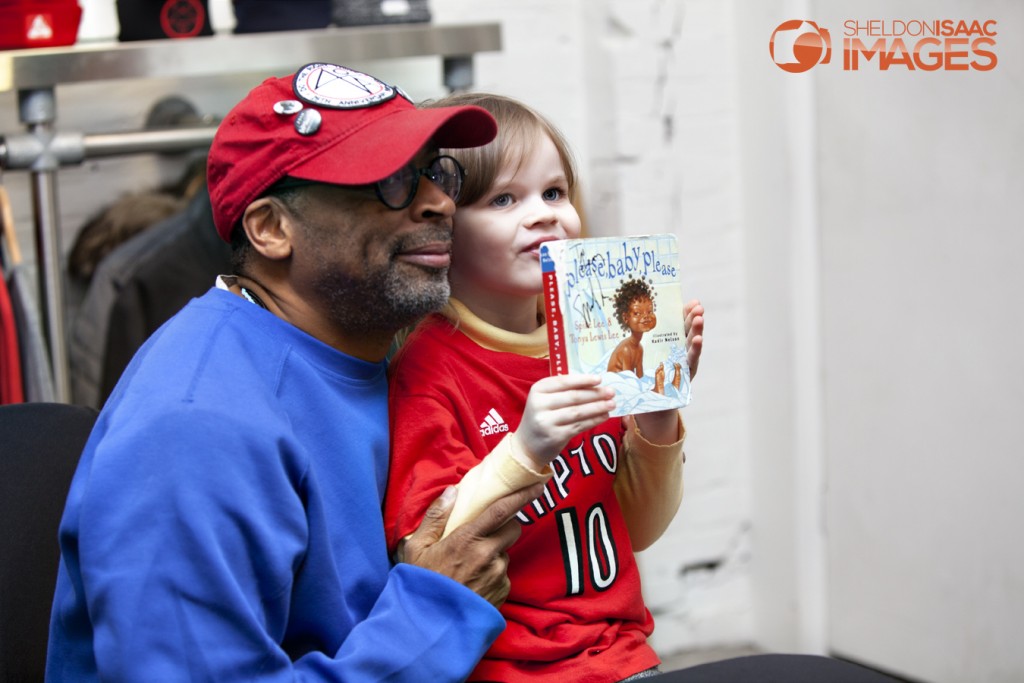 Mike and Spike's Joint Pop up Store (as it was called) sold originally designed back packs, hats, Mookie T-shirts his book and a 'Do The Right Thing Way' street sign.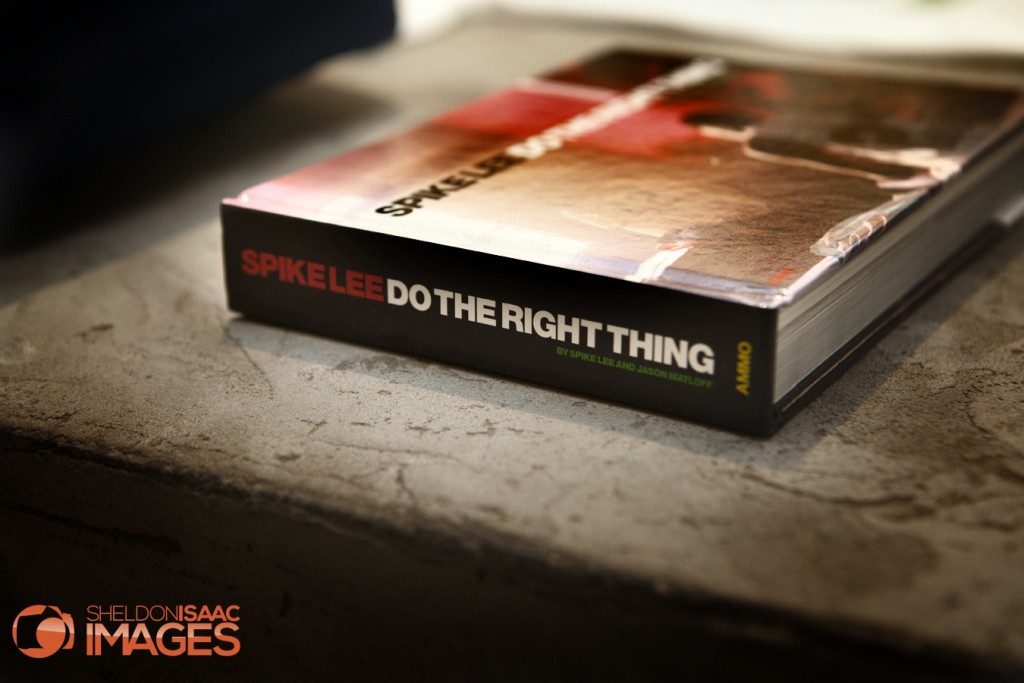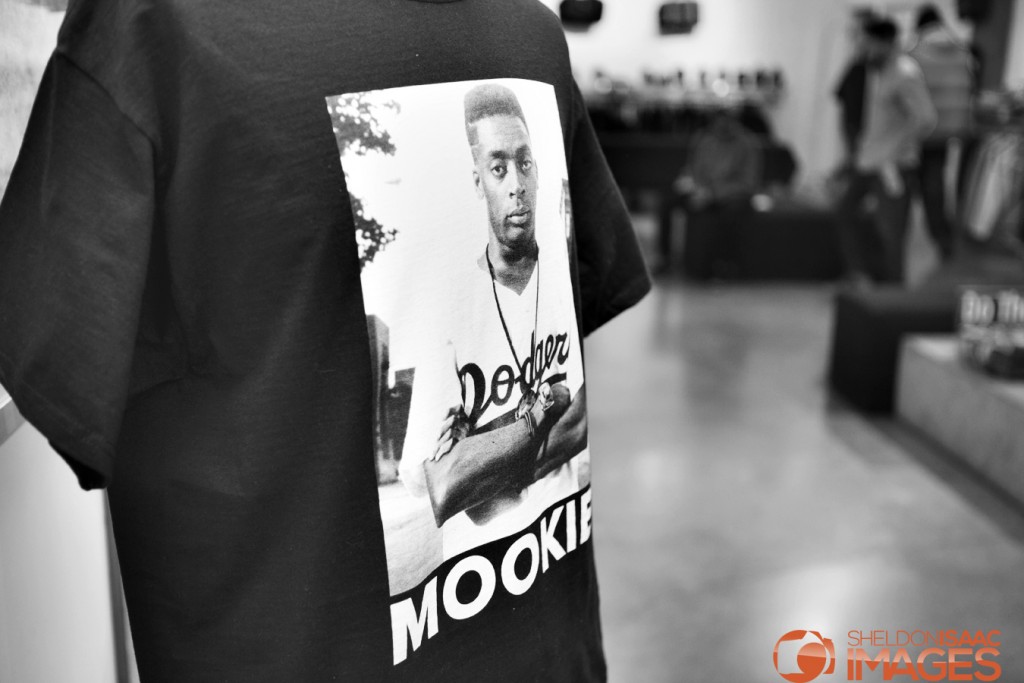 People not only bought 40 Acres gear to get signed but they brought their own Spike Lee memorabilia.  Brand new Nike Spizike shoes, DVD movie covers, a 40 Acres  baseball shirt, artwork, movie soundtrack vinyl, you name it.  And the line up of people wanting to meet Spike continued around the corner of the building.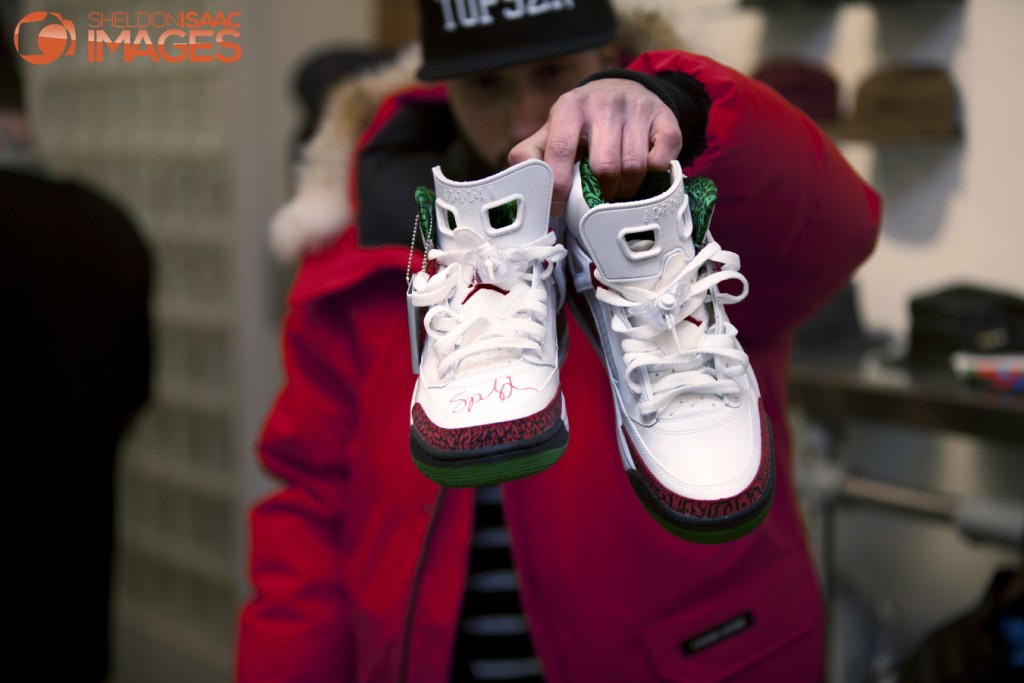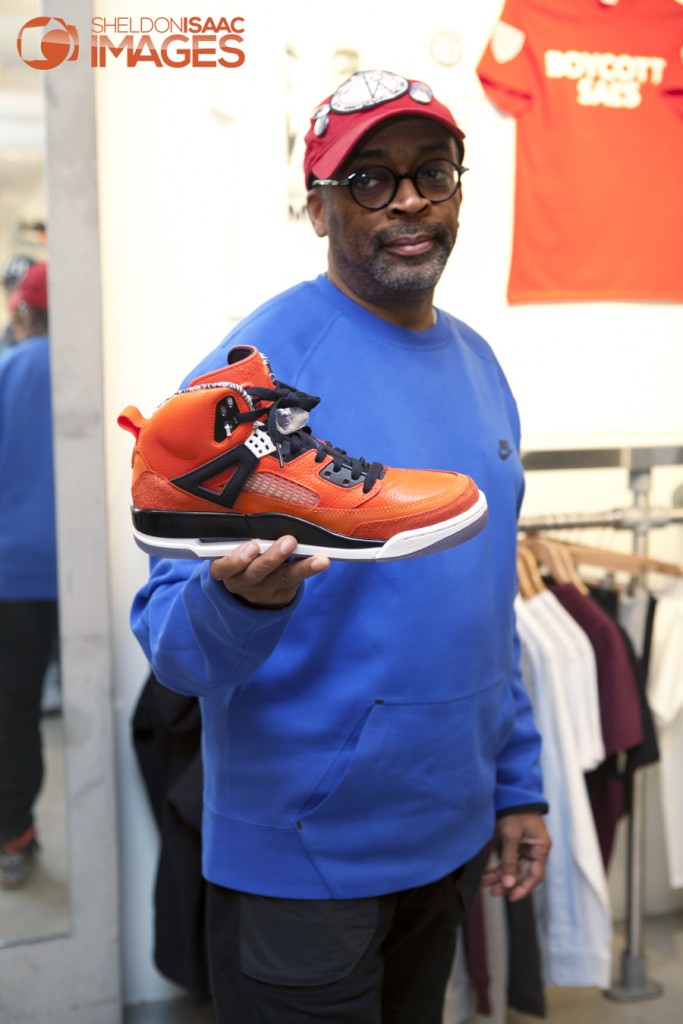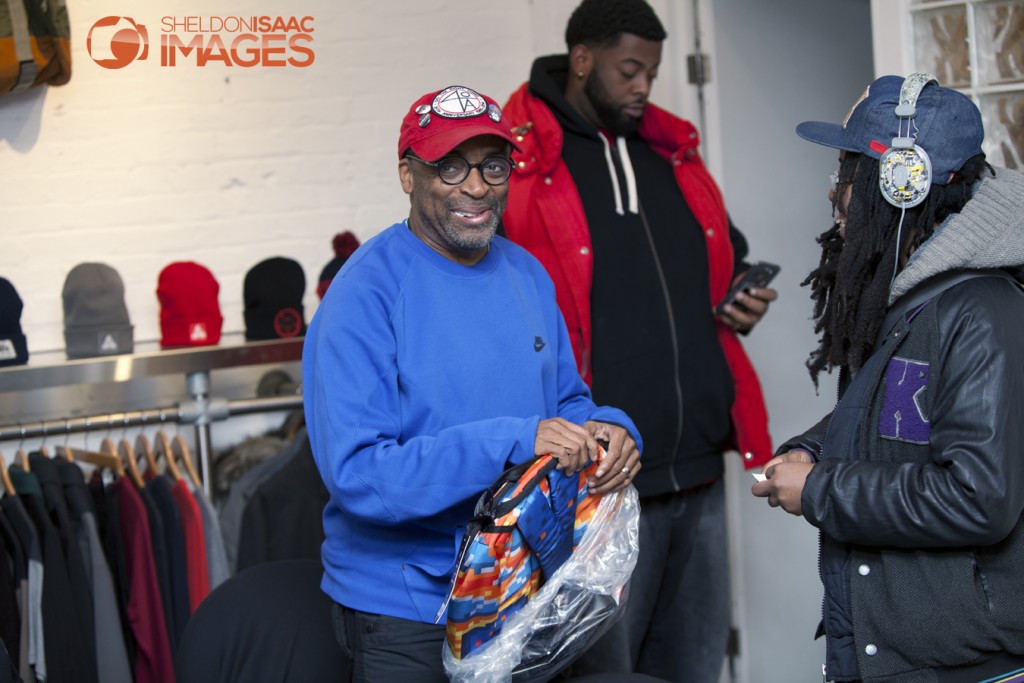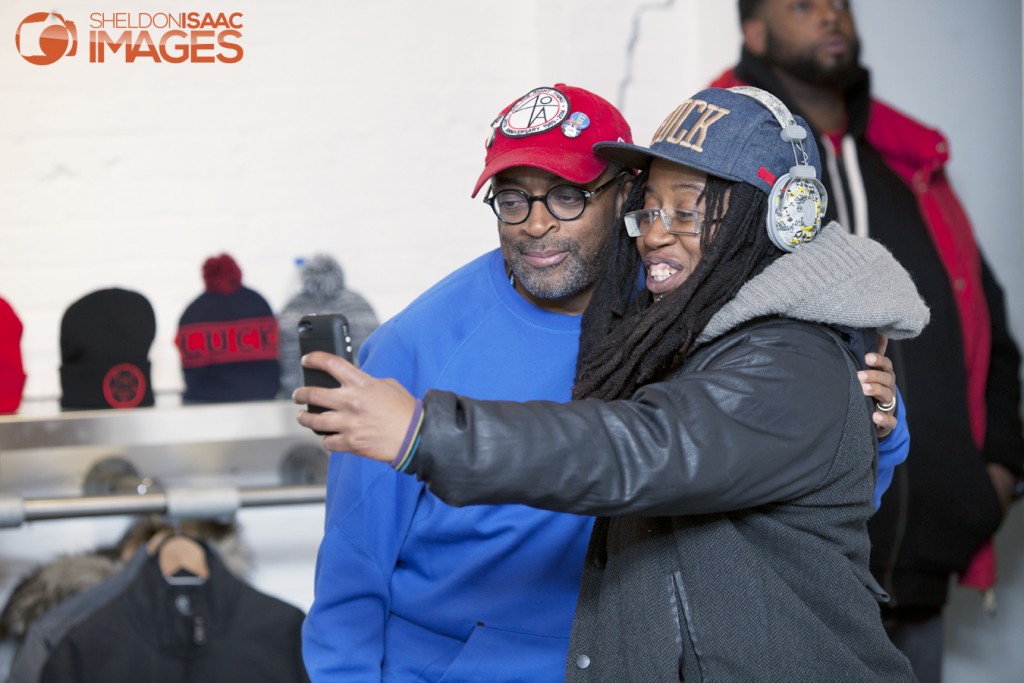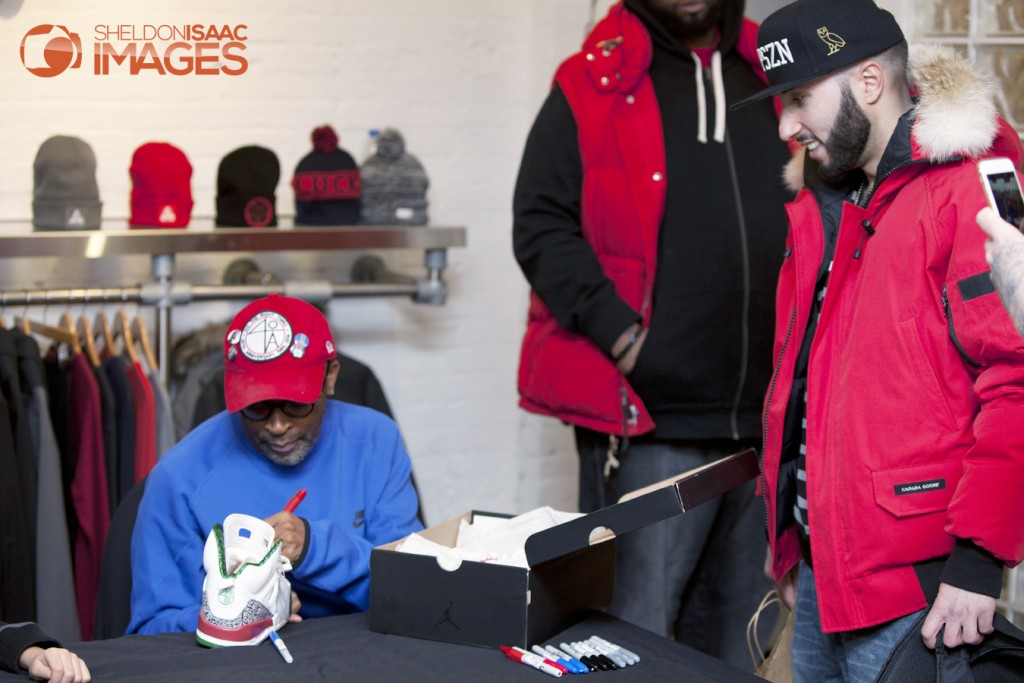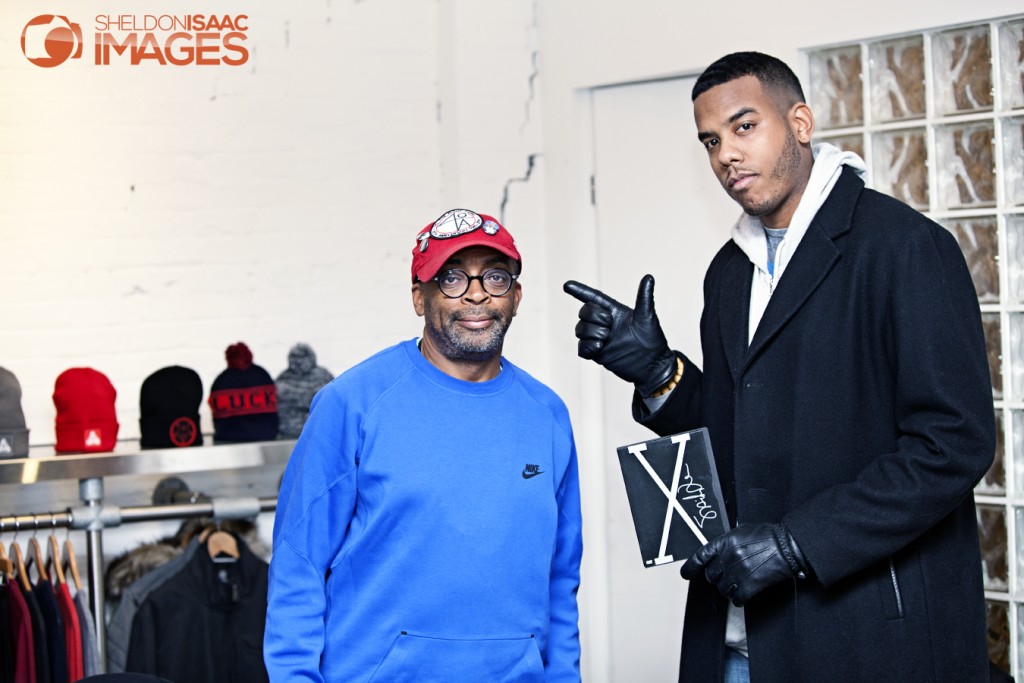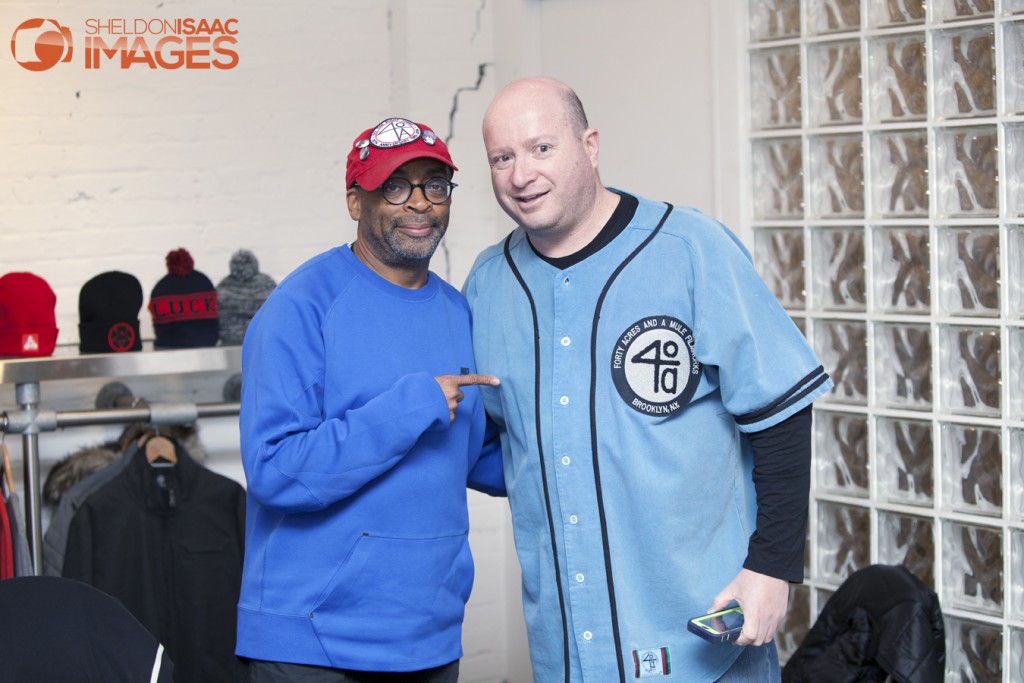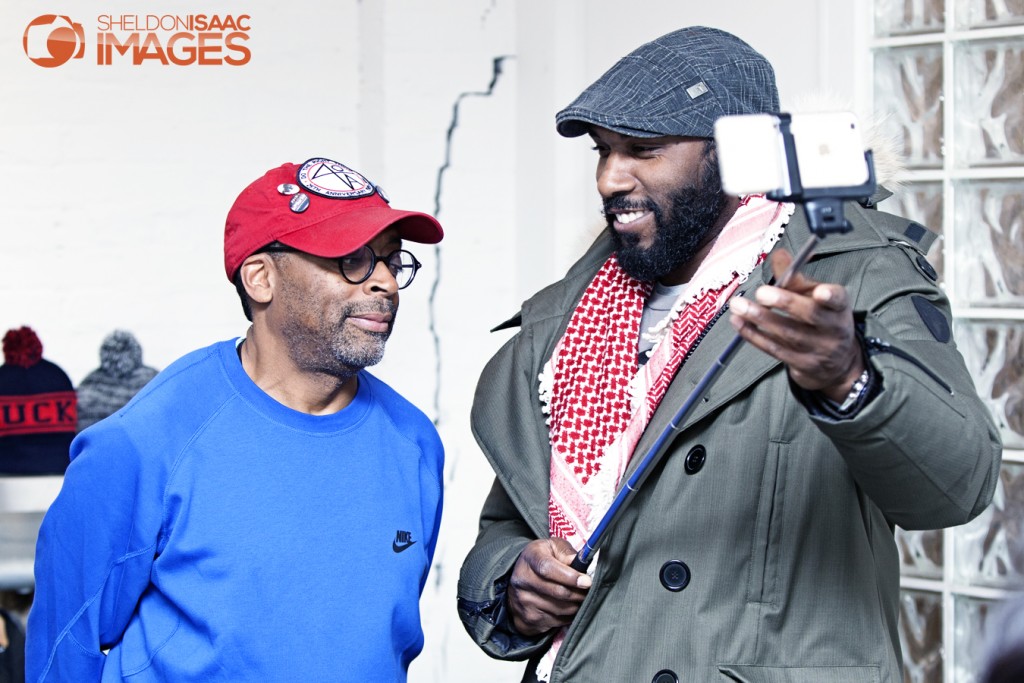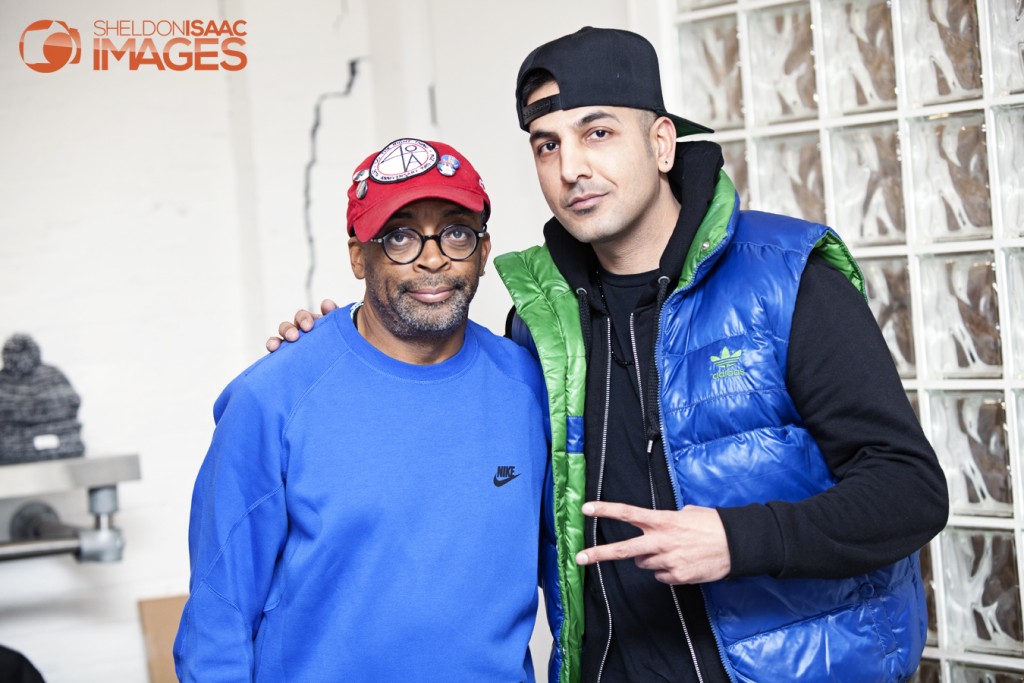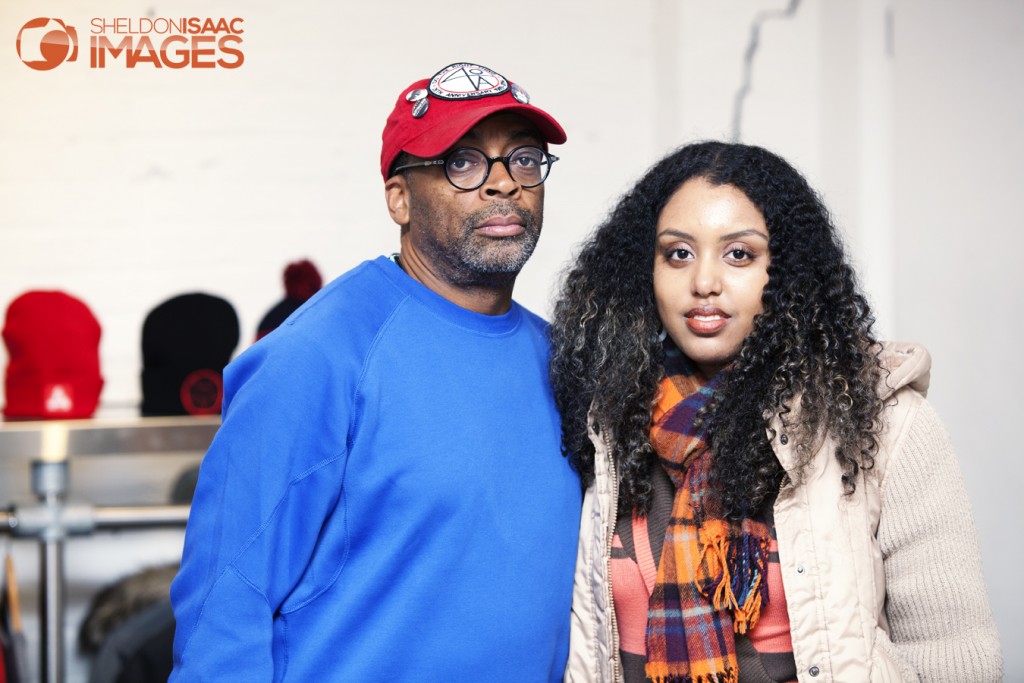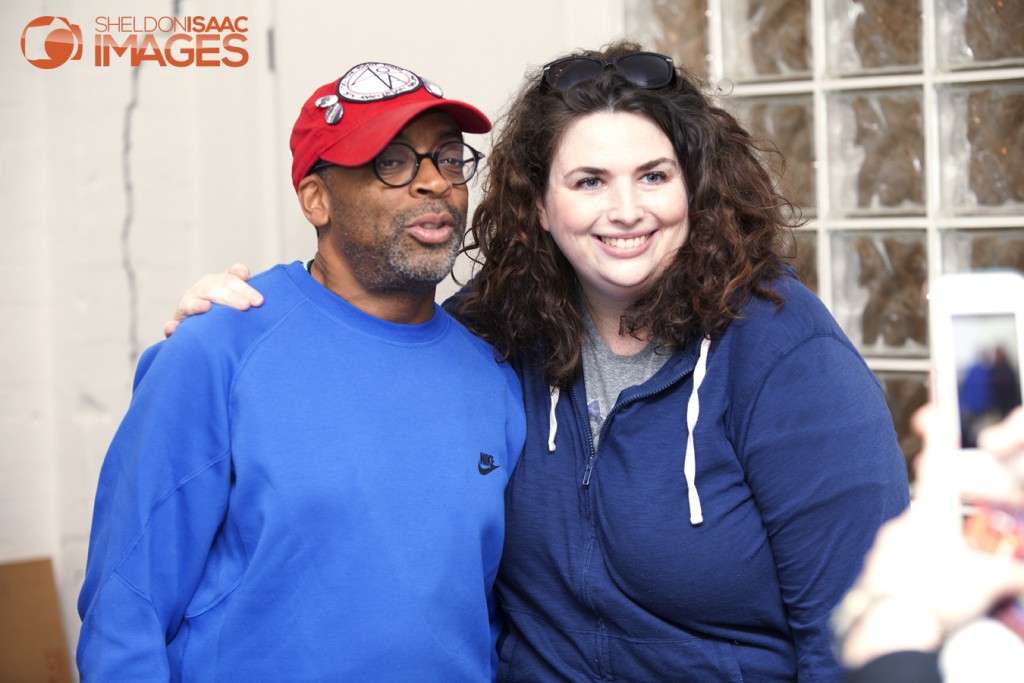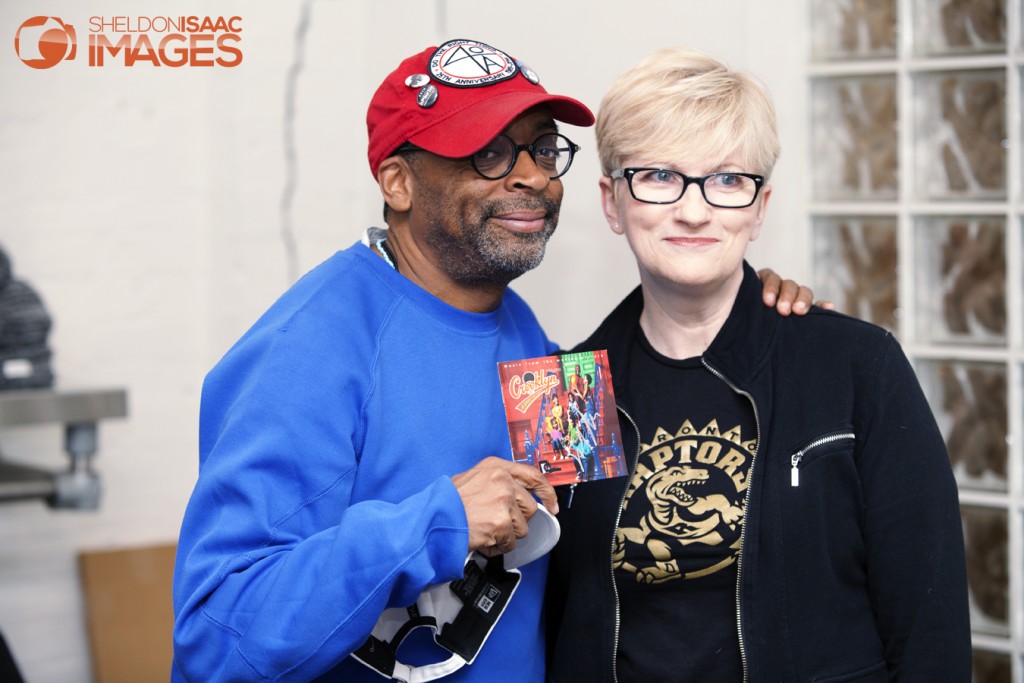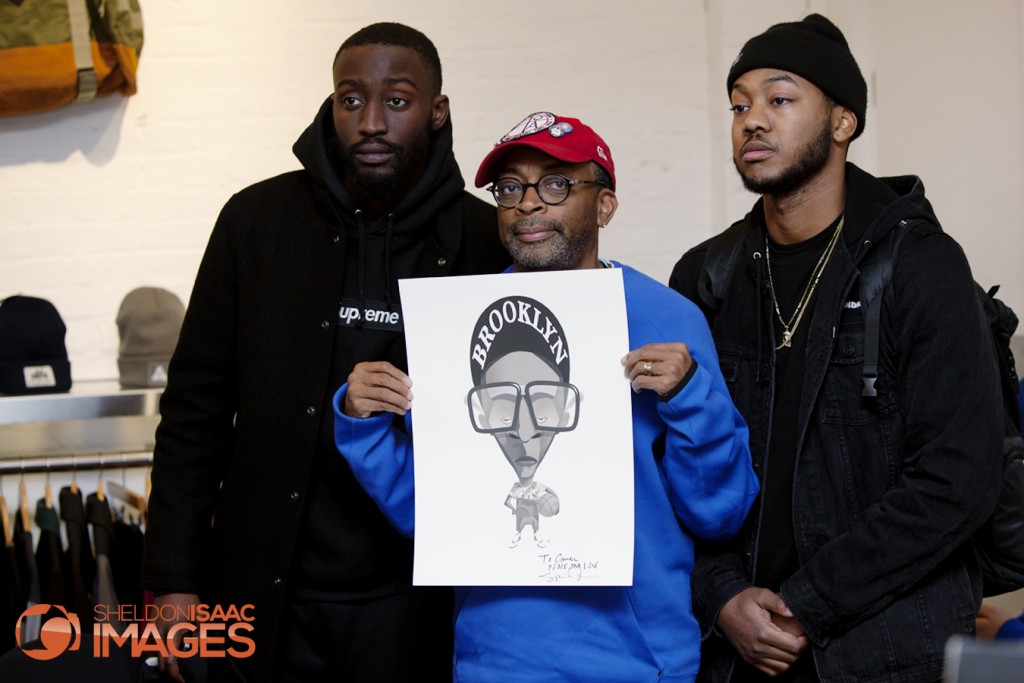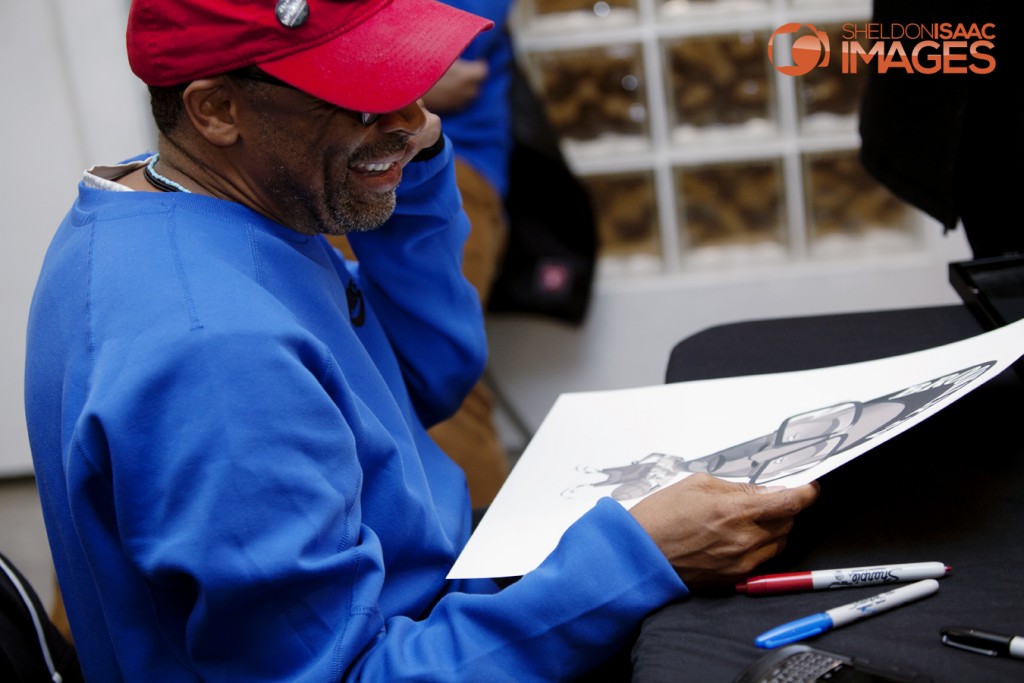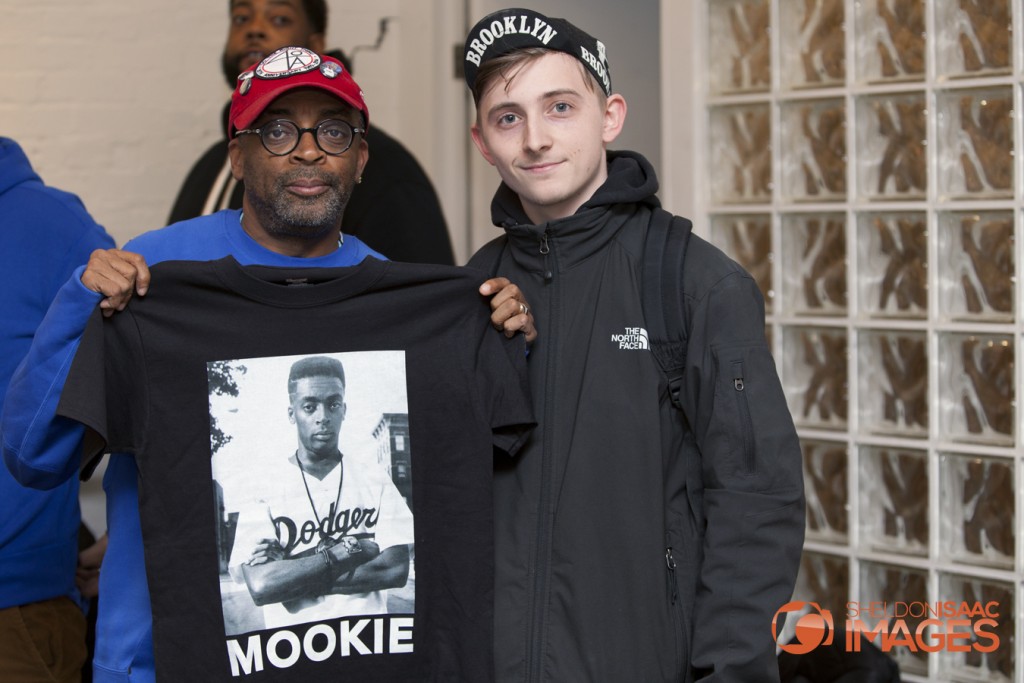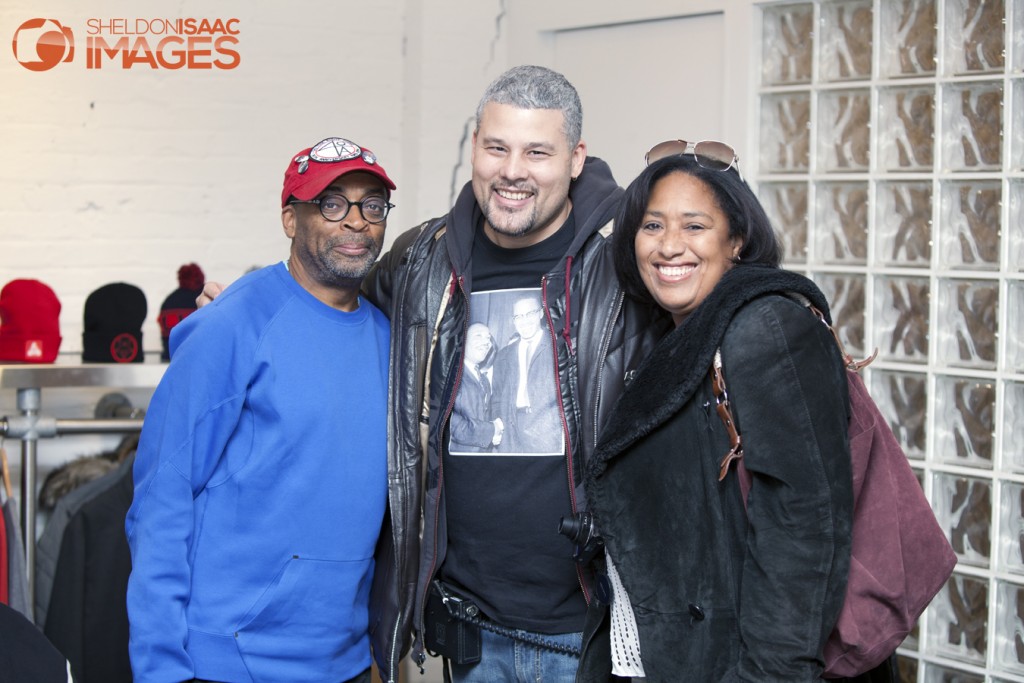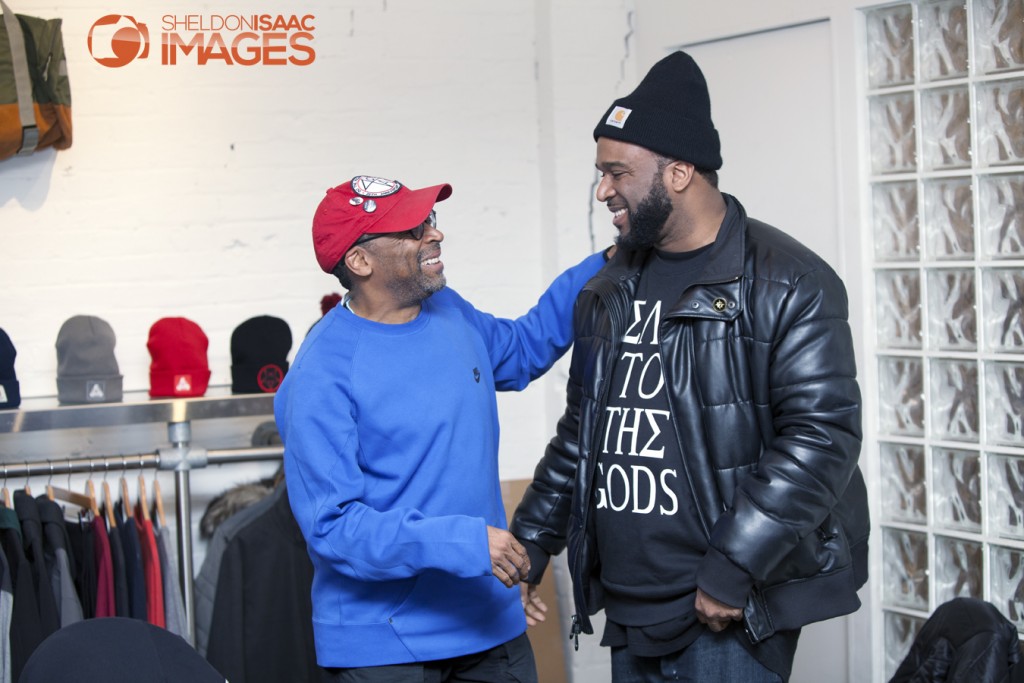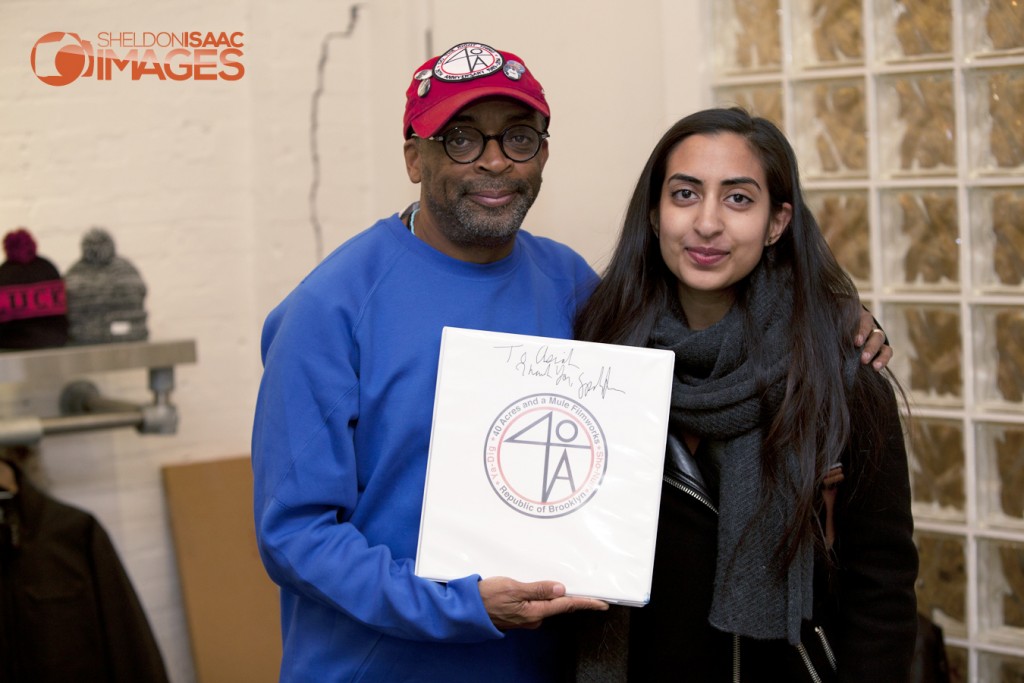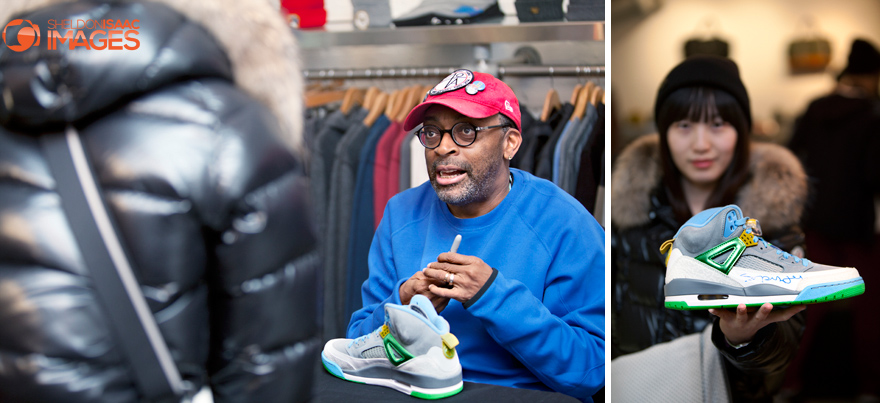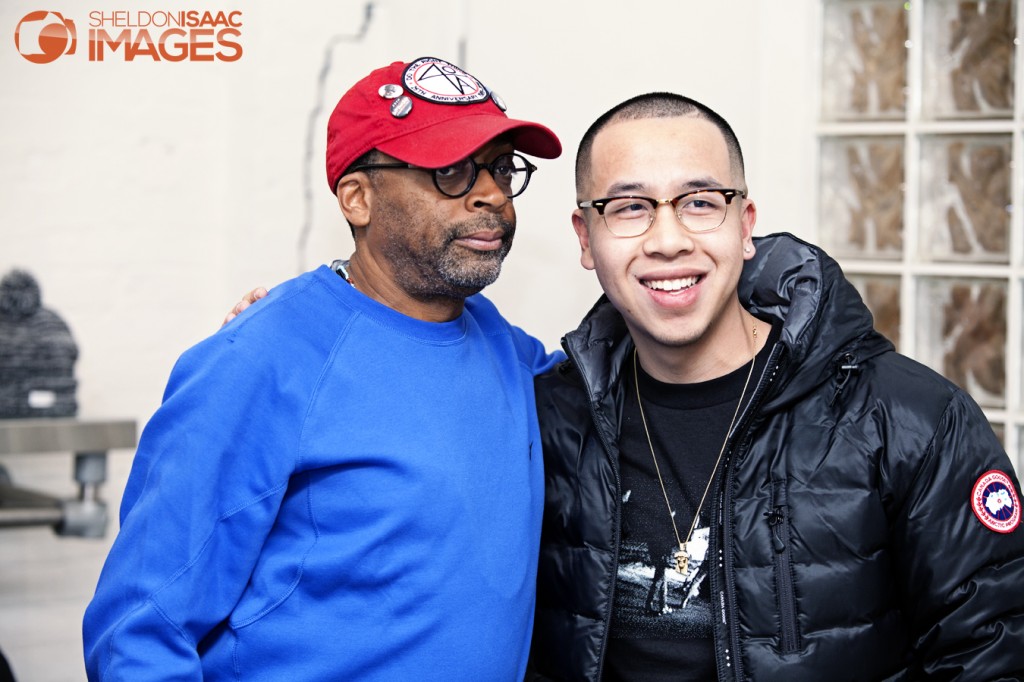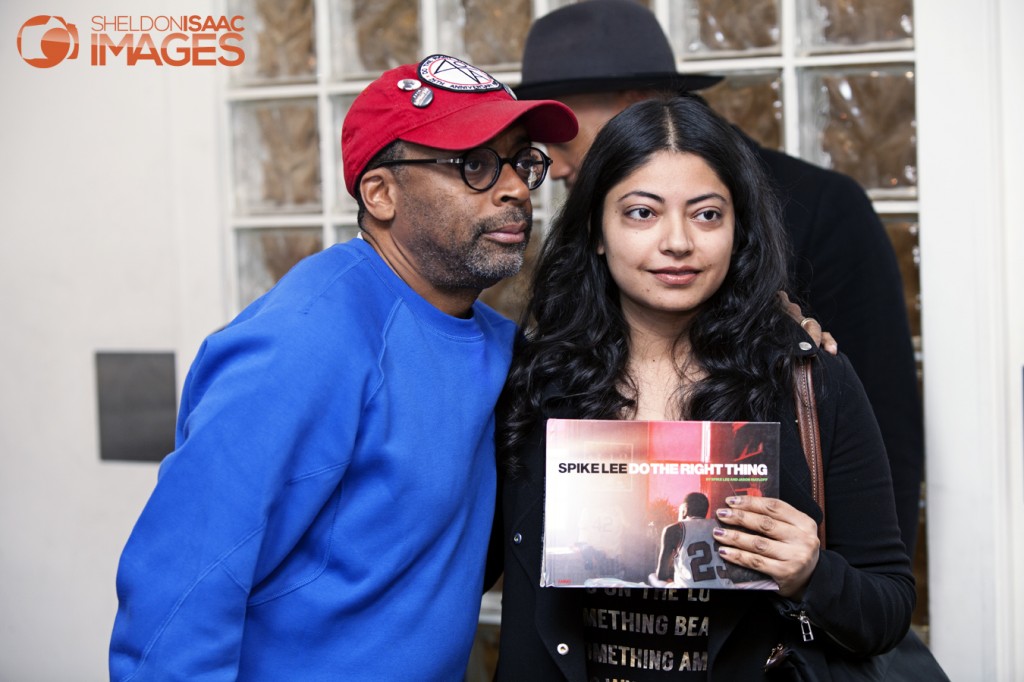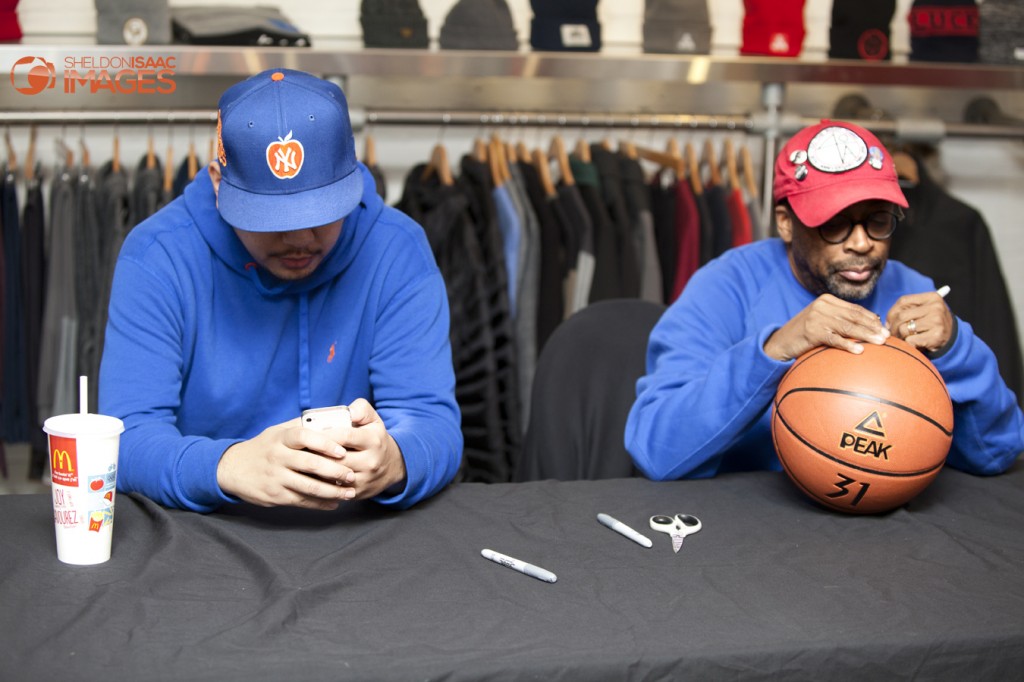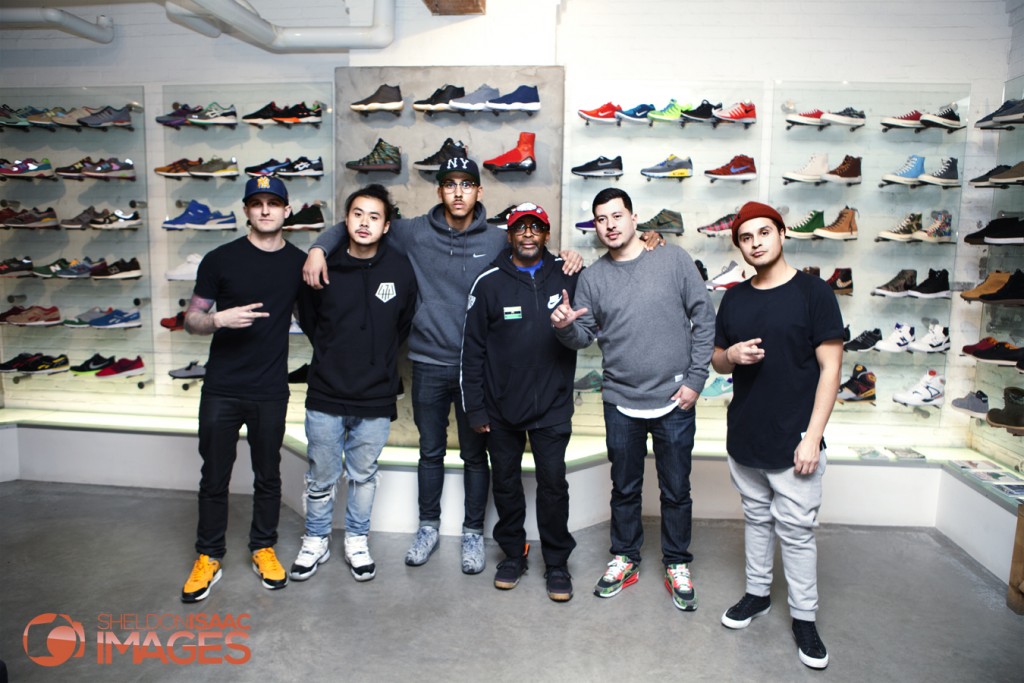 It was special watching people's reactions to  being in the vicinity of this Hollywood great. Some were nervous, happy, one lady gave Spike her resume.  We basically got to 3rd base on the emotions scale. If someone had a full out cry fest it would have been a home run.
As for me, upon meeting Spike, I told him  about how I said "what's up" to him at Madison Square Gardens at Game 4 of the Knicks vs Nets series in 2004.  I listened to stories about his childhood in Brooklyn, his thoughts on how children are missing out on having non video game fun. , his memories of the 70's when the Knicks, NY Mets and NY Jets all were champions. I was so into what he was saying, I had to actually put down my camera. He has lived quite a life and continues to do so.  I asked Spike what he is up to nowadays and he simply said, "I'm writing".
Meeting him for myself and judging by the number of people, young and old, who came to the one day store, looks like Spike made an impression on them too. Spending an afternoon with Shelton "Spike" Lee was indeed better than I imagined.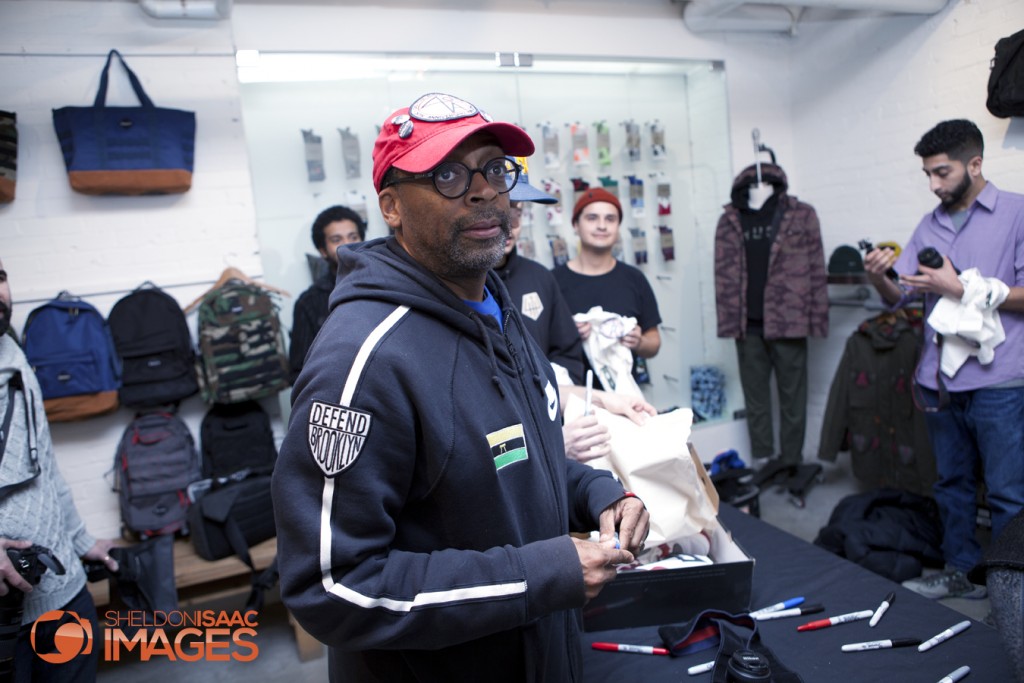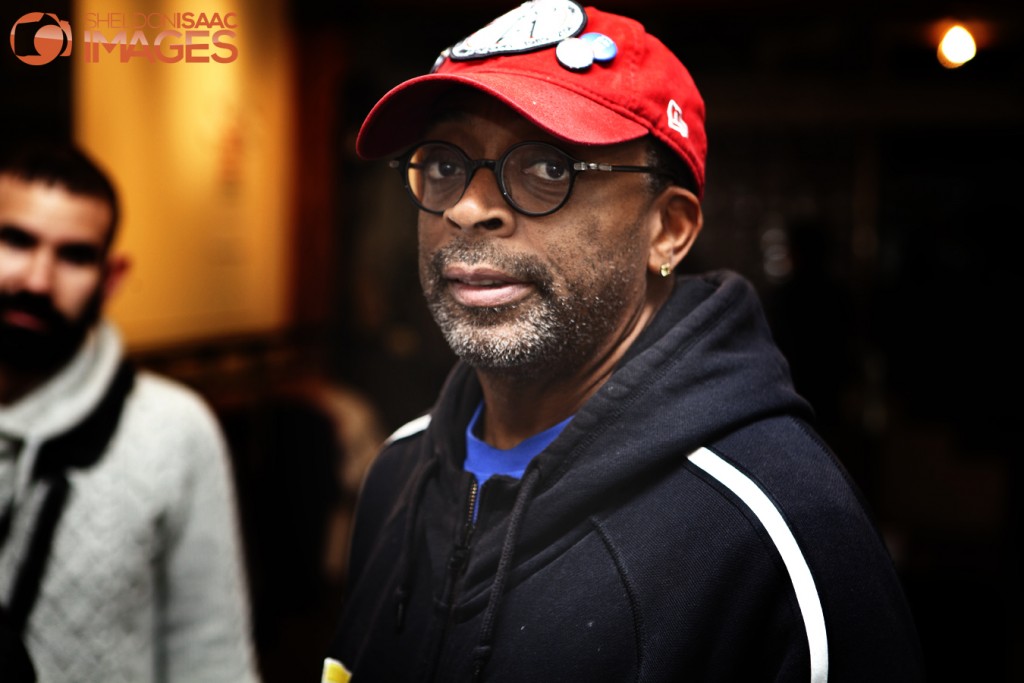 SI the "Inside Man" Photosapien