I am not the car enthusiast that many of my friends are, but I was reminded how to appreciate a nice set of wheels (the vintage cars type) on Canada Day.
It makes my Mother laugh that I am not a mechanic or car lover because growing up, I always had a Mattel car in my clutches.  She told me about sometimes having to carefully maneuver through the toy section at Woolco (old school) or any department store because of my addiction to owning a new car.  It's wonderful spending someone else's money and when she said the odd "no" PROBLEMS.  Let's just say, at one point, I owned over 100 toy cars, trucks, helicopters and motorcycles.
Recently I shot some vintage classics at a Canada Day celebration north of Toronto.
1957 Chevy Bel Air, the 1958 Chevy Biscayne and the 1961 Chevy Corvette were all on the menu today.  But the most popular thing on four wheels this day was undoubtedly the K.I.T.T. car from the 1980's hit show Knight Rider.  This K.I.T.T actually SPEAKS like in the show, and the interior is exactly like the original!  Yes, I had a conversation with a 1980's car.  Show star, David Hasselhoff autographed the dashboard! "The Hoff" rules.
All different makes and models.  It was interesting how different our vehicles have become.  Will we have flying cars like in the movies Blade Runner or Minority Report before I'm gone?  I can't be greedy, the two foot hover craft has JUST come around.
It was fun going back in time and geeking about vintage cars even though I cannot afford to collect them.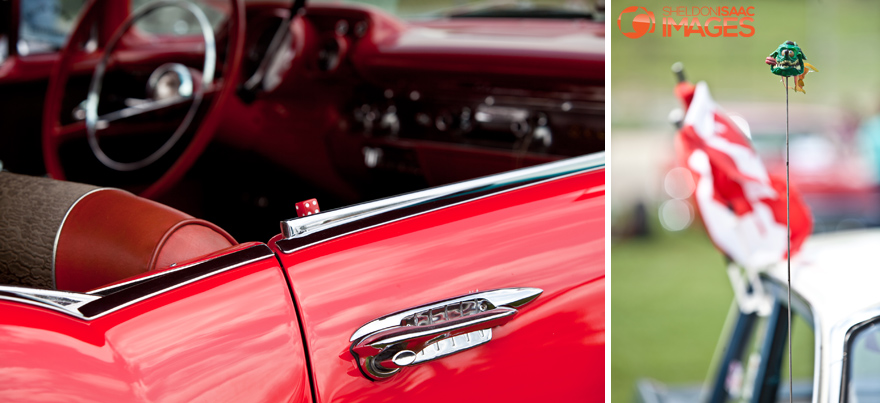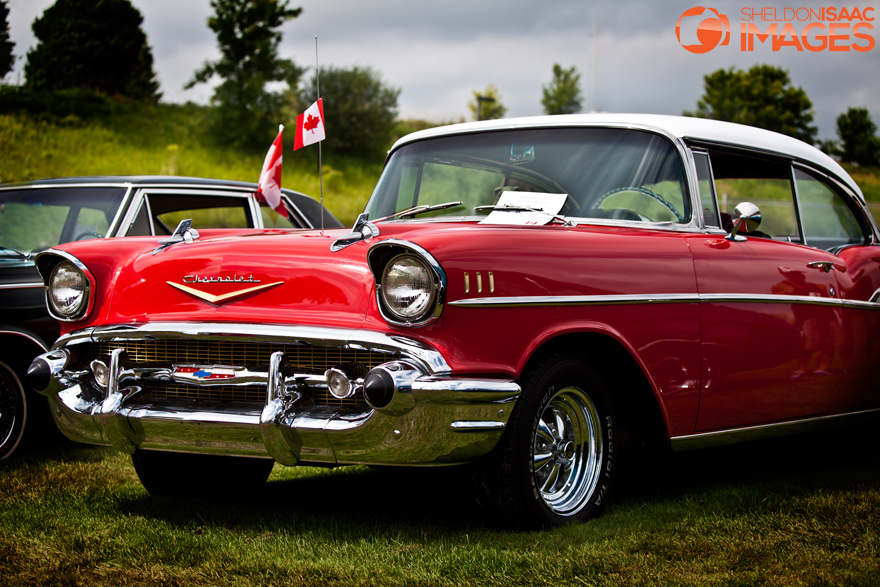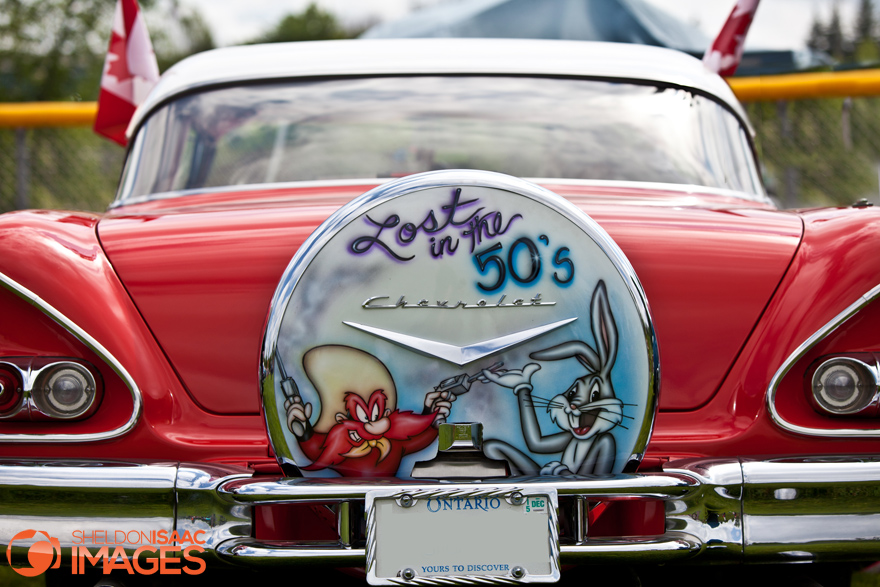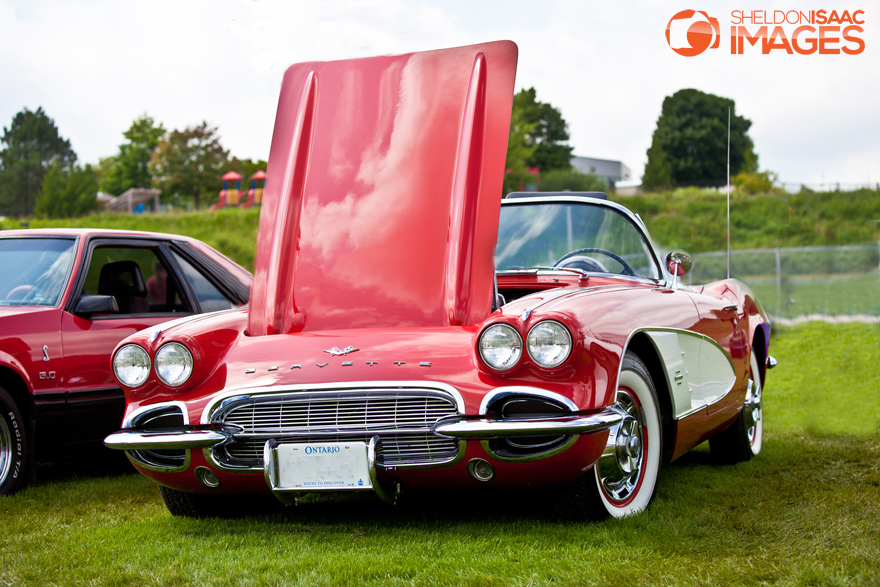 Tell me about some hot cars you've seen lately, old or new.  Or have you seen a "celebrity" car that you can check off your bucket list?
SI the "non-collector" Photosapien